Back in 2015 I move to Hamburg to work at

GOOD GAMES STUDIOS

in a

New project for a AAA game

that unfortunately was canceled, and I choose to stay in the company to work in a new team dedicated to the production of mobile games. 
So in this UI project for a mobile game my responsibility was to establish the UI visual art style, layout design and preparation of assets for implementation. 
I worked on this project for over 4 months making different variation and being the bridge between Game Play Design and the UI developer, helping as much as I can with the UX topics related. 
The process of working with UI mobiles is very different from anything I did before because you need to think in terms of visual economy and recycling assets due to needs of performance. So in the back of my mind I need to have the clear task of establish a small library of assets to populate the UI (UI KIT) and permit the immersion in the game. On the other hand I try to avoid as much as possible all the cliché "UI style" that is common in most of the mobile game around trying to create a unique style related exclusively for the game. 
The game never had a formal name, and it was called internally

MERCS

. When I joined the team I create the logo for my personal purpose using as reference logos made during the 80s for sci-fy movies, because the art direction in the game wanted to have an 80s look in the game, but again I choose not to go to the common places when people think in 80s, and exploring something more interesting than simply neon colors. With this in mind I create all the UI as well. 
Unfortunately the game was canceled, but I'm happy to share with you a small part of the work done.
En 2015 vine a vivir a Hamburgo para trabajar en la compañía

GOOD GAME STUDIOS

para ayudar en un

Nuevo proyecto de video juego AAA

, infortunadamente el proyecto fue cancelado y yo decidí seguir trabajando en la misma compañía en un nuevo grupo dedicado a crear juegos para móviles.
En este proyecto para juegos para móviles mi responsabilidad fue la de establecer la dirección artística de la interface, diseño de layouts y preparación de assets para implementación. Trabaje en ello durante 4 meses realizando varias propuestas visuales y siendo el puente entre Game Play Design y el desarrollador de la Interfaz.
El proceso de trabajar con Interfaces para móviles es muy diferente cualquier cosa que haya hecho antes, pues es necesario pensar en términos de economía visual y reciclado de elementos por motivos de performance. Por ello detrás de mi mente tuve que fijar la idea de crear una pequeña librería básica para la interface y permitir la inmersión en el juego. Por otro lado trate de evadir al máximo todos los clichés "UI art" que comúnmente se utiliza en juegos para móviles tratando de crear un estilo exclusivo para el juego y que remita a su misma naturaleza.
El juego nunca tuvo un nombre oficial e internamente fue llamado

MERCS

. Cuando me uní al equipo cree un logo para el juego por motivos propios usando como referencia logos de películas de ciencia ficción de los 80´s, ya que la dirección de arte quería un look de los 80´s, pero una vez más decidí apartarme de los lugares comunes cuando la gente piensa en esos años, y utilice recursos visuales mas interesantes que simples colores neon.
Infortunadamente este juego fue cancelado, pero me alegra poder compartir ahora algo del el trabajo realizado durante aquel tiempo.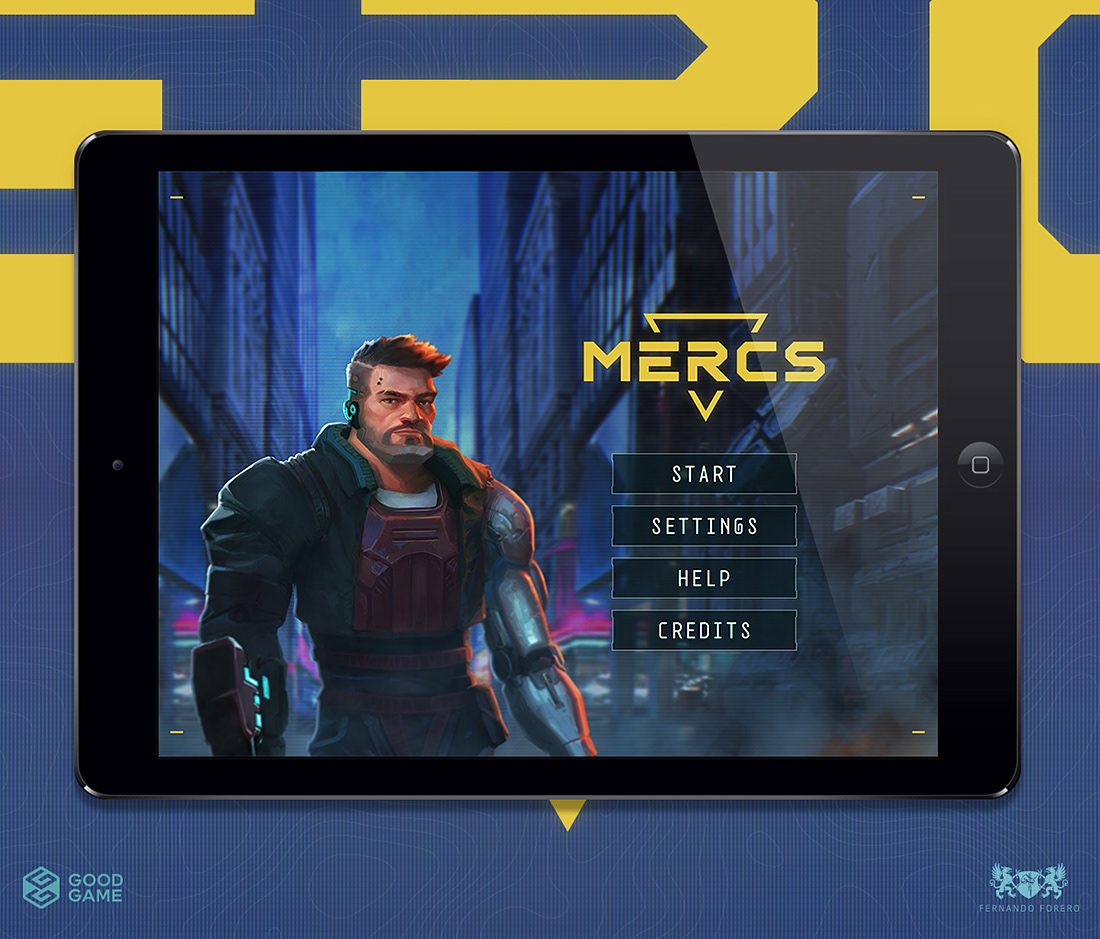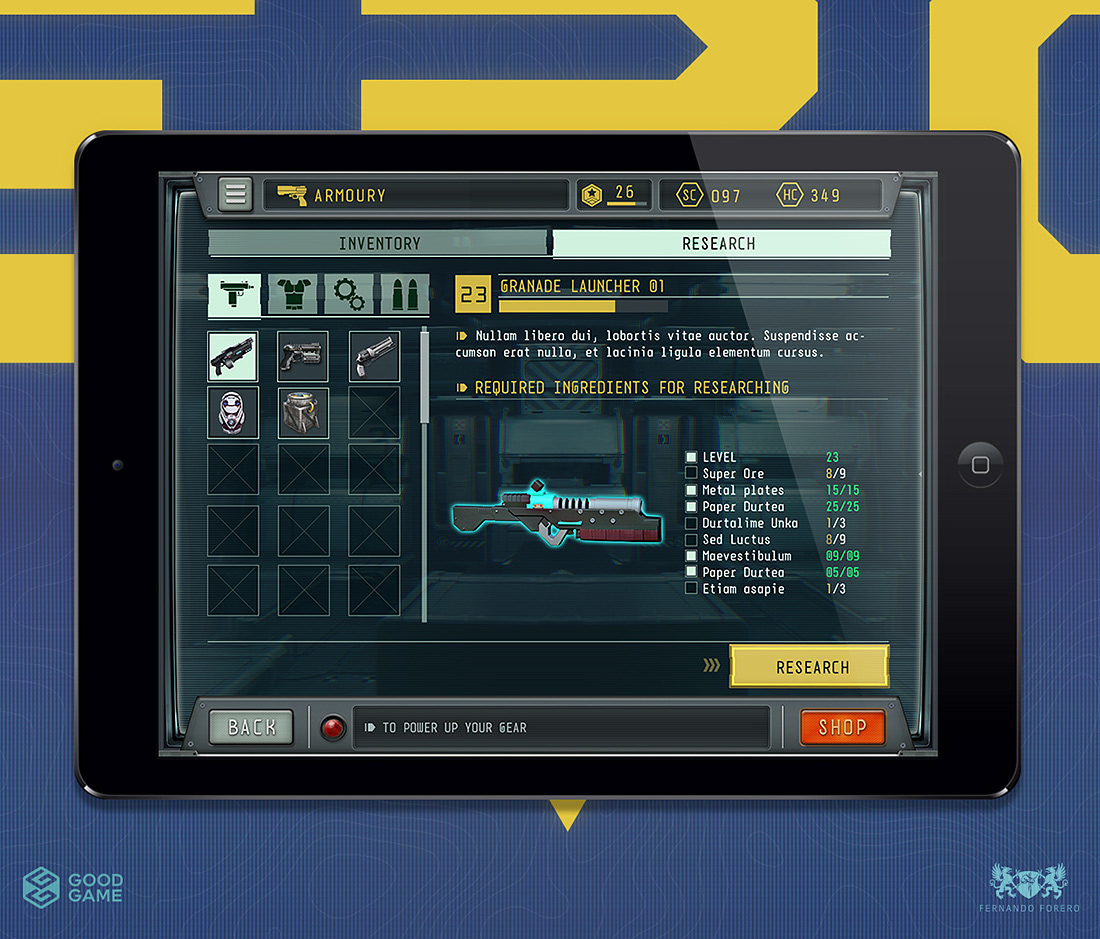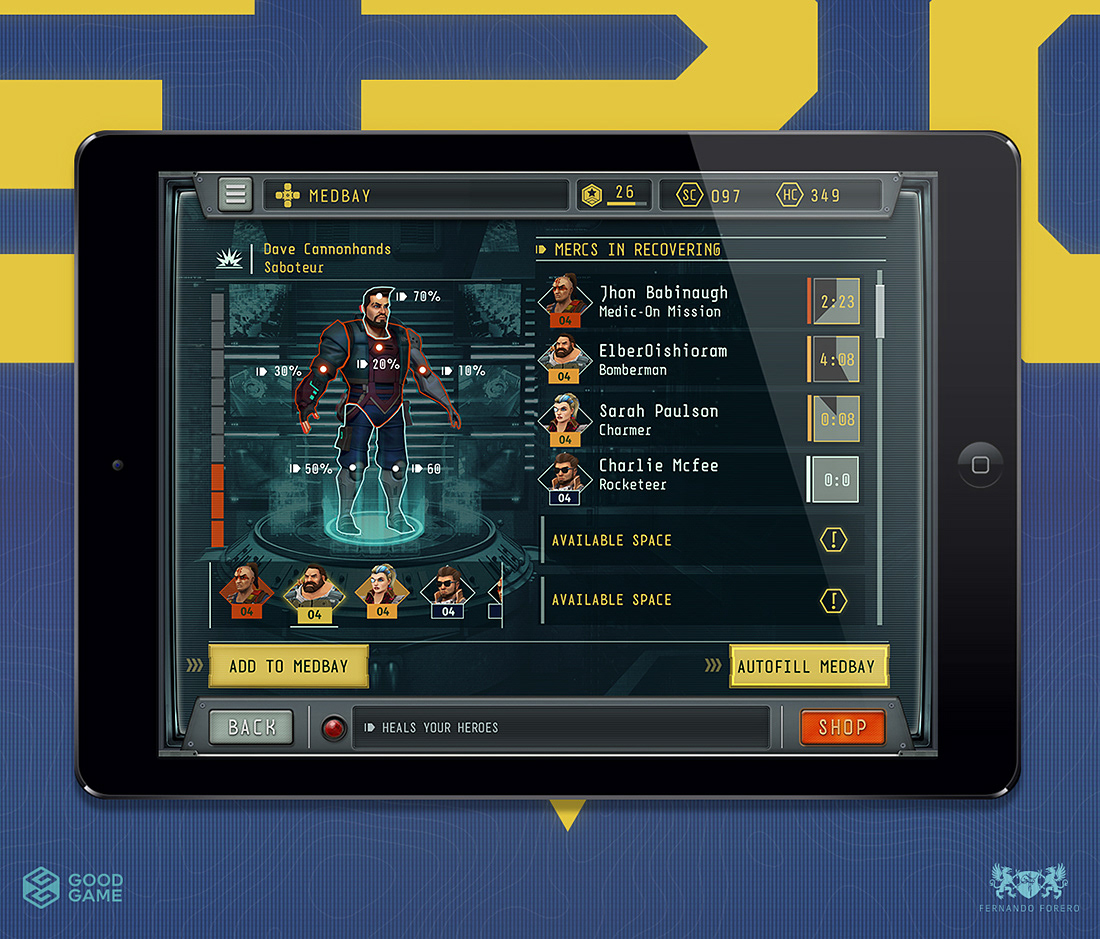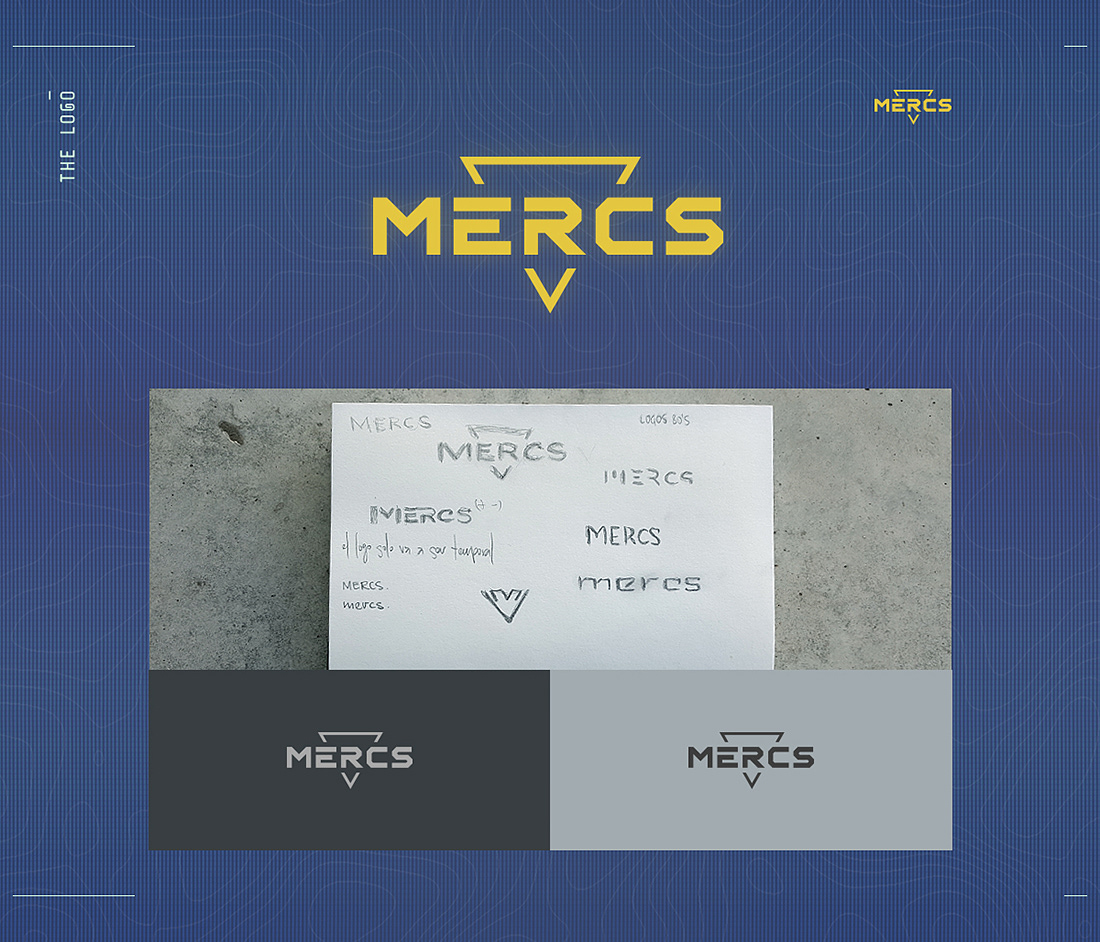 Special thanks:


Phillip Chan (Pchan), Sam Baker, Dennin Dalke , Alexander Kremer and Fabien Knauer. 
My work is always dedicated to my beloved wife, Weronika.